"My Eyebrows are now fuller and darker; I wish I had done this years ago!"
Amanda Watts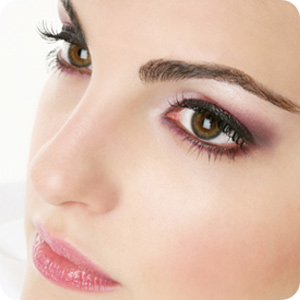 Your eyebrows are one of the most important features; they frame the face and open up the eyes. They lift and give expression to the face. Unfortunately very few people are completely happy with their natural eyebrows and can spend hours struggling with an eyebrow pencil to create their desired eyebrow shape.
At last semi permanent eyebrows provide the practical solution to all your eyebrow problems. Over plucked and sparse eyebrows can be easily corrected with our hair stroke technique, whereby we precisely draw each hair stroke on individually, creating a look that is extremely natural and tailor made for you. You can now have the fuller brows you have always dreamed of. We can enhance the shape and colour to create perfect eyebrows often seen in current catwalk trends and on perfectly groomed celebrities such as Coleen Rooney and Cheryl Cole. SPMU is also a wonderful option for those who have suffered hair loss through Alopecia or Cancer.
Our Semi Permanent Eyebrows are the perfect solution for all of the following:
Too light or fair
Broken by a scar
Partial alopecia
Badly positioned or asymmetrical
Eyebrows too low or drooping
Patchy or swirling eyebrows
Insufficient eyebrows - too short
Lack of eyebrows
Surgically damaged or scarred
View all of our treatments HERE.
Our other areas of expertise are Eyes and Lips. View the full list of semi permanent makeup treatments that we offer, here at Adorn, by clicking HERE.