What is Semi Permanent Makeup?
Semi Permanent Makeup (SPMU) also known in the industry as Cosmetic Tattooing, is done using the process of Micropigmentation.  It is a process whereby top quality iron-oxide pigments are implanted into the dermal layer of the skin, which (after the second visit), should last for several years.
Many clients have described the results as being similar to those of a facelift, especially with the eyebrow treatment which will give your eye area and face an instant lift, as the eyebrows frame your entire face. The treatment is ideal for ski and sun holidays as it is waterproof. It is also popular amongst women who have a busy schedule as it saves time applying makeup every morning. During the consultation we will discuss the final result with you and what you would like to achieve through Permanent Makeup, some clients prefer a very natural finish where as some clients prefer a more defined look.  This is entirely the clients personal choice and will be discussed in length along with colour tones and face shape. Permanent Makeup will give you a more youthful overall appearance.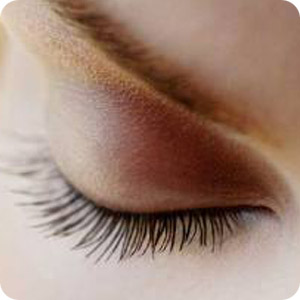 Who benefits from Semi Permanent Makeup?
Men & women of all ages
Anyone interested in saving time
Women who want twenty-four a day beauty and comfort
Women who hate makeup that streaks or rubs off
Sports enthusiasts of all kinds
People with poor eyesight who wear contact lenses or glasses
Women who are allergic to conventional makeup
People wishing to correct to correct certain facial asymmetries
Accident and burn victims and people with disfiguring scars following surgery
People suffering from loss of pigmentation
People suffering alopecia (loss of hair), whether permanent or temporary (e.g. following chemotherapy)
Women who want to restore "unfortunate" dermapigmentation
How long does it take to have a treatment?
You will need to allow 1 ½ hours for your first procedure.  If you intend to have a "full face" (3 procedures together) then you should allow 2 hours in total.
How long does it last?
Permanent Makeup should last for several years.  Over that time the colour will fade and break down. It is suggested that you come back to us for a "colour boost" procedure every 12 / 24 months to  keep the look complete and fresh. All Permanent Makeup treatments are carried out over 2 appointments. The procedure is complete after the second appointment.
Does it hurt?
Some clients feel no discomfort at all - others feel minimal discomfort. We use topical anaesthetics to minimise discomfort. Client's say that having a procedure is similar to having their eyebrows plucked or their legs waxed.  Once the procedure is complete there is no discomfort whatsoever.
Why do I need a second appointment?
On the face it is better to under-do than over-do.  After one month of healing we invited you back to complete the second part of the treatment.  At this stage you will have had four weeks to get use to the micropigmentation, so you will be 100% sure as how much darker/thicker you wish to go to achieve your desired result.
What about aftercare?
You will be given a comprehensive after care guide after the treatment, along with verbal instructions and relevant after-care products.
Please feel free to contact us should you have any questions by clicking HERE.