At the Adorn Makeup boutique, we specialise in Semi Permanent Makeup (SPMU) treatments. Your treatment will be personalised to suit your individual makeup requirements and provide a unique and rewarding experience. We operate from our fantastic makeup boutique located in Cheshire serving all of Manchester, Liverpool and the North West.
Appareled with the latest equipment. Our treatment room is spacious and relaxing, equipped with perfect natural lighting conditions in which to apply your makeup.
We offer the latest techniques and treatments in SPMU, such as Eyebrow Lifts or Lip Contour Enhancement. We believe SPMU should subtly enhance the natural features of the face.  We aim to accentuate and define your best features. The results we can achieve will give you a more youthful overall appearance and improve the assemetry of  your face.  Many clients have described the results of SPMU as being similar to those of a facelift, the changes can be a revelation. We will give you the eyebrows that you have always dreamt of, whether you want to recreate the current catwalk  trends or create fuller brows, we can design the perfect brow shape  for you. Perfect brows will open up your eyes and compliment your skin tone, face shape and facial structure.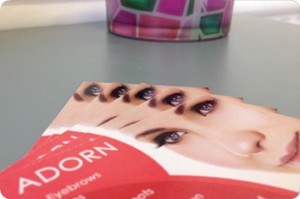 SPMU really does have endless benefits, you will no longer need to spend valuable time applying makeup every morning and our treatments are fantastic for beach and winter sports holidays as they are waterproof and smudgefree. All our treatments here at Adorn provide the perfect solution for gym lovers as your makeup will stay perfectly in place. SPMU is a practical solution for contact lense wearers and sufferers of Alopecia. Your makeup will look professionally applied day after day. SPMU really is a long term investment as unlike many cosmetic enhancements, such as botox, it can last up between 3 to 5 years.  These days, time is a precious commodity. Twenty minutes saved each day applying makeup represents a saving of one-hundred and twenty hours a year! SPMU can give you back  a week or more in a year, not to mention all that time spent on the chore of removing makeup.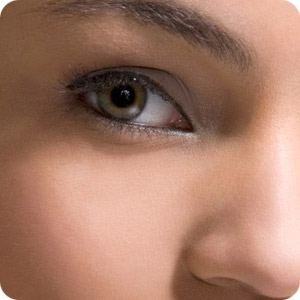 Our practitioners here at Adorn Makeup have extensive experience and advanced qualifications so that you can feel completely at ease and confident in our ability to achieve the perfect look for you. We carry out a full consultation before your treatment, where we will discuss your individual requirements, colour and shape. Our friendly approach and tranquil environment will ensure you have an enjoyable visit. Much of our work at Adorn Makeup is through recommendations; we have an extensive portfolio and celebrity clientel.
As well as being a Makeup boutique, we also offer professional training at our  SPMU Training Academy. We specialise in Courses in Permanent Makeup . Visit our Academy site for information about our training packages.
For more details and information on any of our Treatments or Courses please use the contact form HERE.